Anthology Woods' Grey Medley Wall Cladding was featured in a corporate project by Neumann Monson Architects awarded the 2016 International Interior Design Association Award for Corporate and Best in Show categories.
Neumann Monson has shown a commitment to sustainable design and consistently creates stunning interiors using sustainable materials and practices. The setting of this project is a penthouse office with commanding views.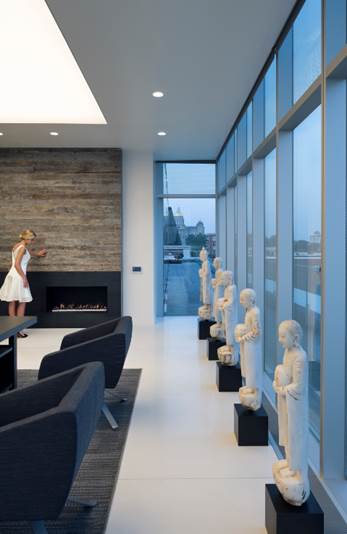 Along with sharing images of this stunning installation, Anthology Woods is happy to announce the newly available mixed width specification of our Grey Medley wall cladding - a blend of gray weathered oak wood wall paneling (or ceiling cladding) with natural shades of light to dark gray and some brown tones. FSC certified post-consumer reclaimed, of course. Visit our Grey Medley product page or contact us for more information!
See the full award feature here: http://iida-gp.org/archives/4212
View more of Neumann Monson's work here.