Anthology Woods recently collaborated with Substance Architecture in Des Moines, Iowa to customize Reclaimed weathered wood for small display shelves in their retail space design for Urban Eyecare & Eyewear. Each antique wood shelf is intended to showcase their eyewear, and we love the use of the rustic wood element in a clean contemporary space!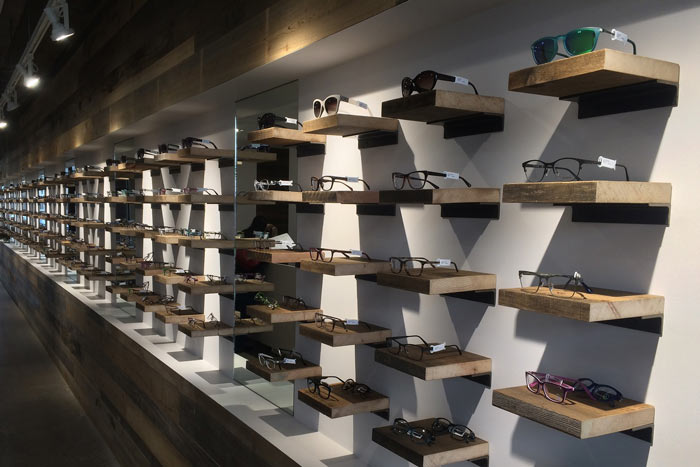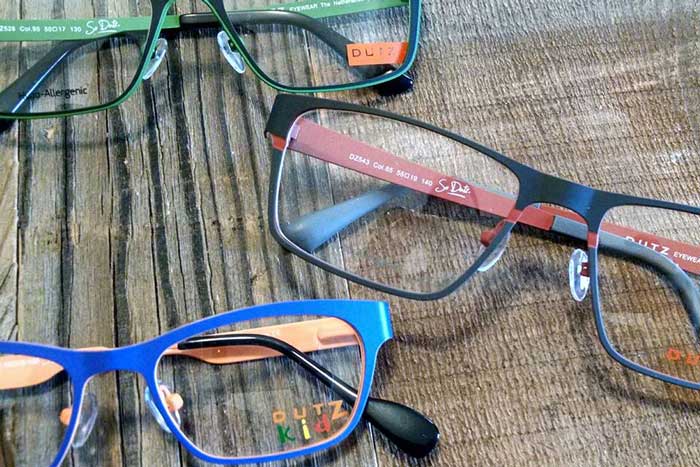 Research notes natural materials like wood help contribute to a healthy, comfortable, and pleasing environment, and we love the way it enhances a space with the warmth of natural earthy tones and the interest of texture and variation. Beyond making custom shelves and running the lightly textured weathered grey & brown wall paneling throughout the space, Substance also specified our Northwest Blend reclaimed wood for some other fixtures of their retail space - benches & tables! A little connecting on the details between the architect on the project and our team at Anthology Woods, and a custom specification for widths & milling profiles was born -- tailored to the design!
Anthology Woods mills most products to-order, and a little custom tailoring is usually possible. Our team would love to connect with you on your next project to help you create the perfect look with a distinctive sustainable wood! Please contact us today and speak to our helpful people. With your partnership, together we're contributing to a better tomorrow with the use of sustainable materials in stunning spaces.