VINTNER'S RESERVE
PLEASE NOTE - VINTNER'S RESERVE IS AT LOW STOCK AND UNAVAILABLE TO SOURCE. PLEASE UTILIZE THE OLD GROWTH BEAUTY OF REDISCOVERED REDWOOD, AVAILABLE WITH STAIN, OR CONTACT US FOR POSSIBLE SOLUTIONS.
Our Reclaimed old growth premium Redwood from Northern California wine tanks, in wall paneling and exterior siding
You just can't find Redwood like this anymore. For about 50 years now, these majestic trees have been preserved and protected in their native coastal California growing range. Wood is clear of knots, and much of this Old Growth Redwood is vertical grain. Colors range in dusty red and brown with dark oxide stains, light sugar crystals, and burgundy staining from wine on some boards. Oil finish substantially darkens this soft wood. Redwood is naturally decay-resistant and weathers to a soft gray if installed outside without finish.
AVAILABLE WIDTHS: 4-1/8" and 6-1/8" fixed face widths. Custom millwork available.
PRODUCT SUITE: Interior Cladding, Exterior Siding, Tables, Benches and custom applications.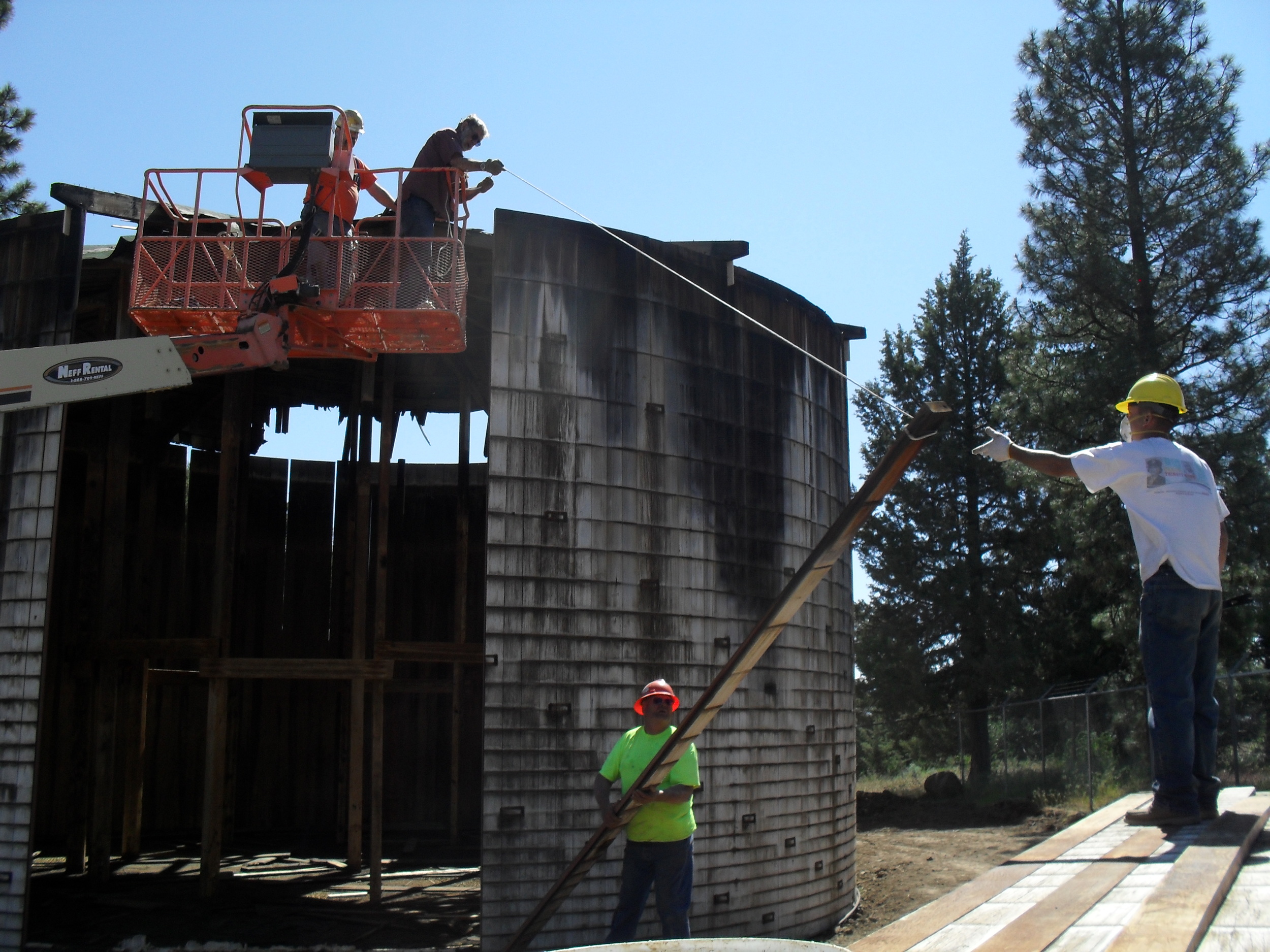 SOURCE STORY
Reclaimed from vintage wine tanks in Northern California. Most of the wine tanks built in the early days of California wine growing have now been decommissioned, and Anthology Woods presents some of these last remaining vintages in our Vintner's Reserve Redwood. One man shared his story with us, being the third generation in his family to care for tanks. He reflected on going to the vineyards as a boy and looking on as his grandfather would adjust the metal bands on the tanks. Vintner's Reserve is the "center cut" of Wine Tank Redwood. Please contact us if you are interested in the weathered exteriors or sugar-eaten interiors of this amazing wood.