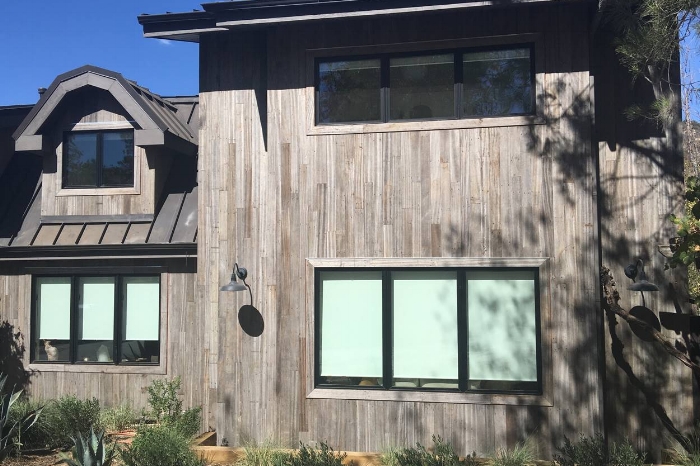 silveRED Dinizia
Our reclaimed tropical weathered wOOD Wall paneling/ cladding and exterior siding with luminous soft gray color - one of a kind inventory of silver tropic not to be missed for those seeking the elusive gray look.
Anthology Woods Silvered Dinizia is not your average reclaimed wood. It is reminiscent less of humble barns and more of a fine fur, or perhaps the oscillating fringe of a flappers dress sashaying through a smokey speakeasy at the height of 20's glamour.
Before we get lost in a screenplay of Chicago, take a spin through photos and order a sample to spark inspiration. Color is light gray with interlocked grain weathered to a soft patina that brings driftwood to mind. Character includes occasional surface scratches (revealing the rich red color original to the wood), twin nail holes at 24" intervals.
At its best without a spec of finish, this one of a kind inventory is subject to sale - reserve early to assure availability of this uniquely stunning wood.
AVAILABLE WIDTHS: Interior wall cladding/ paneling at 5" and exterior Siding at 3-7/8" width.
PRODUCT SUITE: Wall Cladding, Siding, and custom applications. Inquire for details.